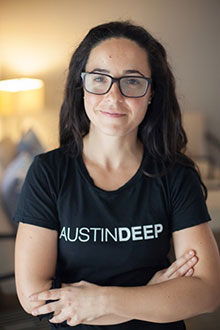 Tips for Getting the Most Out of Your Deep Tissue Massage:Come relaxed. Sometimes stress is unavoidable. While waiting for your massage, try deep breathing or meditation to release that extra tension. Arriving a few minutes early to your appointment will give your body time to de-stress.
Stay hydrated. Water is necessary for your muscles, tendons, and fascia to absorb nutrients and excrete toxic waste products. Getting enough fluids from your drinks and food will support the health of these soft tissues.
Breathe Deeply. In addition to the relaxation effect, timed deep breathing during your session may make the massage more beneficial. The next time your therapist hits a tight spot, try exhaling deeply and slowly during that uncomfortable stroke. You may find it easier to manage and the area may be relieved more effectively.
Talk It Out. Always tell your therapist when something hurts, even if it's a good hurt! A little massage pain can be soothing, but too much can have the opposite effect. By keeping your therapist informed, you can ensure a positive deep tissue experience.